Newly published CIPA data certifies 2018 was the worst year for the digital camera market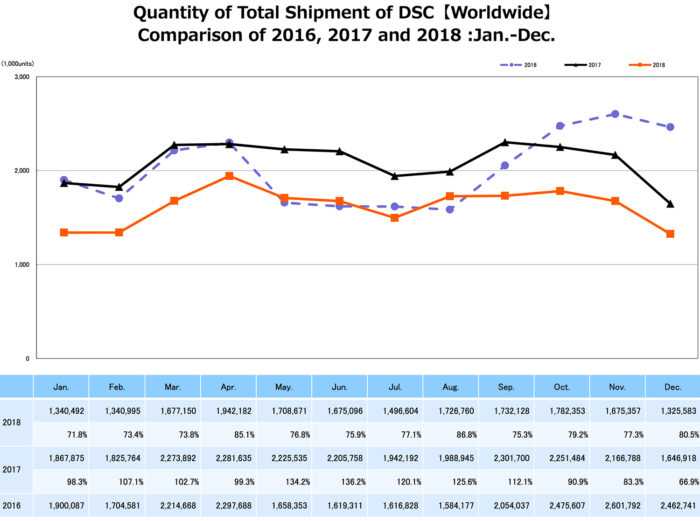 Click on it to enlarge
The CIPA data for the year 2018 has now been published and the results are depressing. Compared with the previous year 2017 Japanese manufacturer shipped 20% less camera units (-14$ drop in terms of value in YEN).
DSLR camera sales dropped 13% in unit and 17% in value while mirrorless camera sales increased by 1,4% in unit and 23% in value.
This certifies the trend seeing DSLR slowly disappearing from the market with mirrorless becoming mainstream in an overall still shrinking market.
Canon recently said they expect two more years of market shrinking until market stabilizes.