Lomo launches the world's first 35 mm format panoramic camera with a liquid-filled lens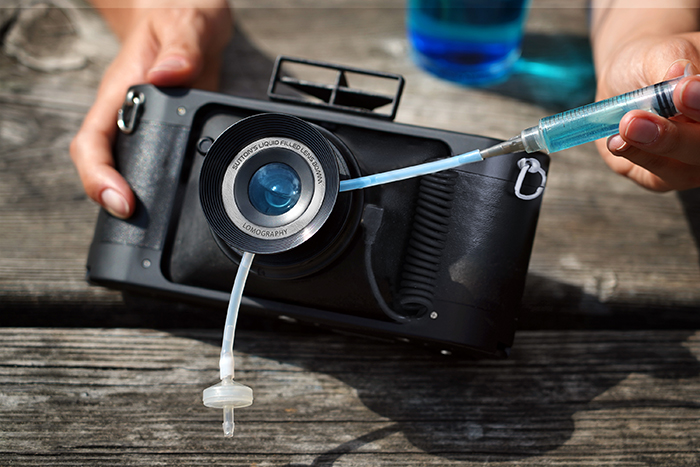 Really don't know what to think about this…probably nice marketing gag?
Press release:
Check out our latest invention – the new HydroChrome Sutton's Panoramic Belair Camera. This inspiring innovation combines some of Lomography's best-loved features into one camera – sweeping panoramic perspectives boasting beautiful exposed sprocket holes meet the thrilling and unpredictable effects of the Sutton Liquid Lens. Creative photographers can also experiment with multiple, long and pinhole exposures – all on 35 mm film.

Retail Price: 79 USD
Estimated delivery: End of November

http://shop.lomography.com/hydro-chrome-suttons-panoramic-belair-camera

The extraordinary Sutton Liquid Lens lets you inject liquid into a circular dial, creating distinctive filters and luscious liquified scenes. With just the simple addition of clear water, you can achieve dreamy, vintage effects while more unusual solutions will lead to full-color explosions, antique aesthetics and enchanting textures across the frame. Photographers can refer to our Liquid Guide for all the tips and tricks they will need to make the most out of this extraordinary lens.

Makers can match the HydroChrome with the infamous DigitaLIZA 35 mm Scanning Mask for ultimate creative control – easily scanning unique panoramic formats, including exposed sprocket holes and having final say on crops.