Nikon roadmap prediction: Z7III and Z6III coming in November while the 61mp Z8 will be announced in August 2023?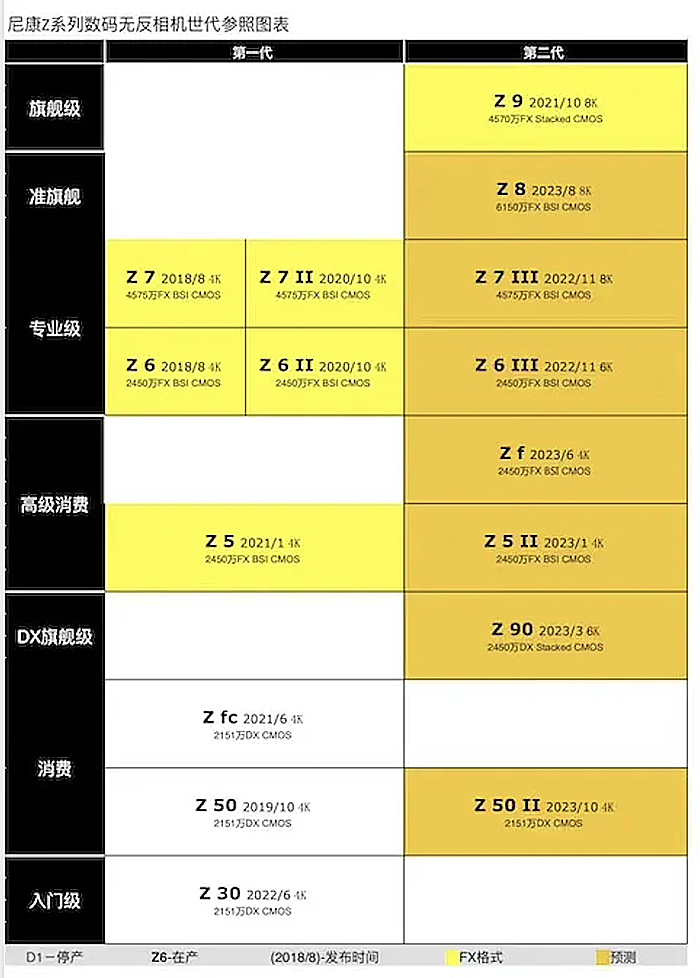 Asobinet spotted this Nikon camera roadmap prediction(?). I have no clue if this is going to be correct or not. That said this is what we should expect according to it:
November 2022: Z7III with 45MP and 8K
November 2022: Z6III with 24MP and 6K
January 2023: Z5II with 24MP and 4K
March 2023: Z90 with 24MP
June 2023: ZF with 24MP
August 2023: Z8 with 61MP and 8K
October 2023: Z50II with 21MP
There will be also a new Coolpix Z camera in March 2023 (21MP and 18mm f/2.0 lens). While the D5s and D880 DSLR cameras got axed.