Leaked images of the new Nikon Zfc. to be announced on June 28?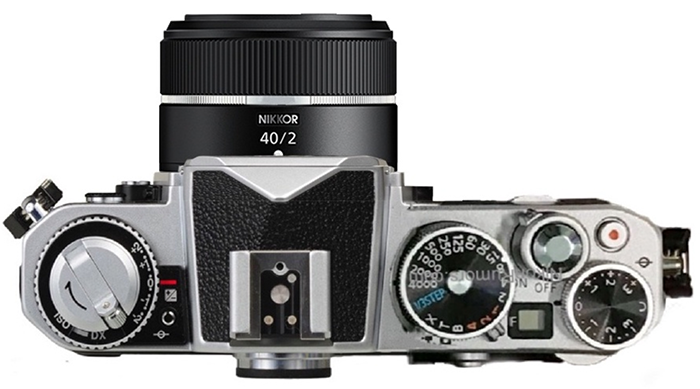 Nikon might announce this new retro styled Zfc camera on June 28. Not sure yet it that image is the true camera but here are the rumored specs:
Model name: Zfc (or ZFC or Z-Fc) – not sure what the Zfc stands for – "F Classic" maybe? The Zfc will be basically an APS-C-based Z-mount version of the Df camera (maybe it will just be called Nikon Zf – it makes more sense to me).
Nikon Z-mount APS-C mirrorless camera.
The technical specifications will be very close to the Nikon Z50.
Very thin camera body without a handgrip.
Nikon Df-inspired design with mechanical dials and articulating screen ("selfie screen").
Shape and handling similar to old Nikon FM cameras.
Three different colors are rumored: silver, black, and brown (leather?)
Price with kit lens: $999.
The new APS-C mirrorless lenses for Z-mount could be named "SE": 28mm f/2.8 and/or 35mm f/1.8 (kit lens).
The new DX lenses will not be retro, will have the familiar Nikkor Z design.
Official announcement expected on June 28
The other date I heard is July 31 – I think this is the actual shipping date.