Google launches new encoder that reduces JPEG file size by 35%
Google launched a new JPEG encoder named "Guetzli" that reduces JPG files by 35% or offer better image quality at the same file size. These are the images shared by Arstechnica: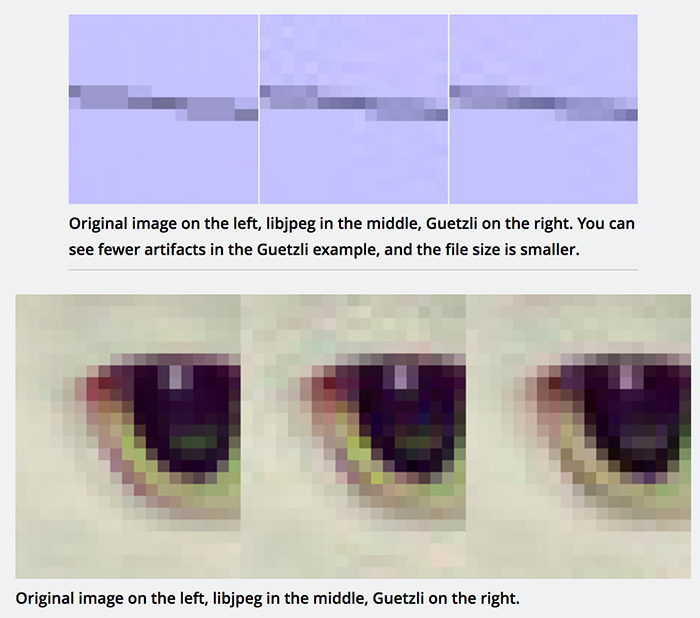 Guetzli, according to Google Research, uses a new psychovisual model—called Butteraugli, if you must know—to work out which colours and details to keep, and which to throw away. "Psychovisual" in this case means it's based on the human visual processing system. The exact details of Butteraugli are buried within hundreds of high-precision constants, which produce a model that "approximates colour perception and visual masking in a more thorough and detailed way" than other encoders.
Download Guetzli here: github.com/google/guetzli/
via Reddit