Fuji to launch the impressive 16mm f/1.4 and 140-400mm lenses!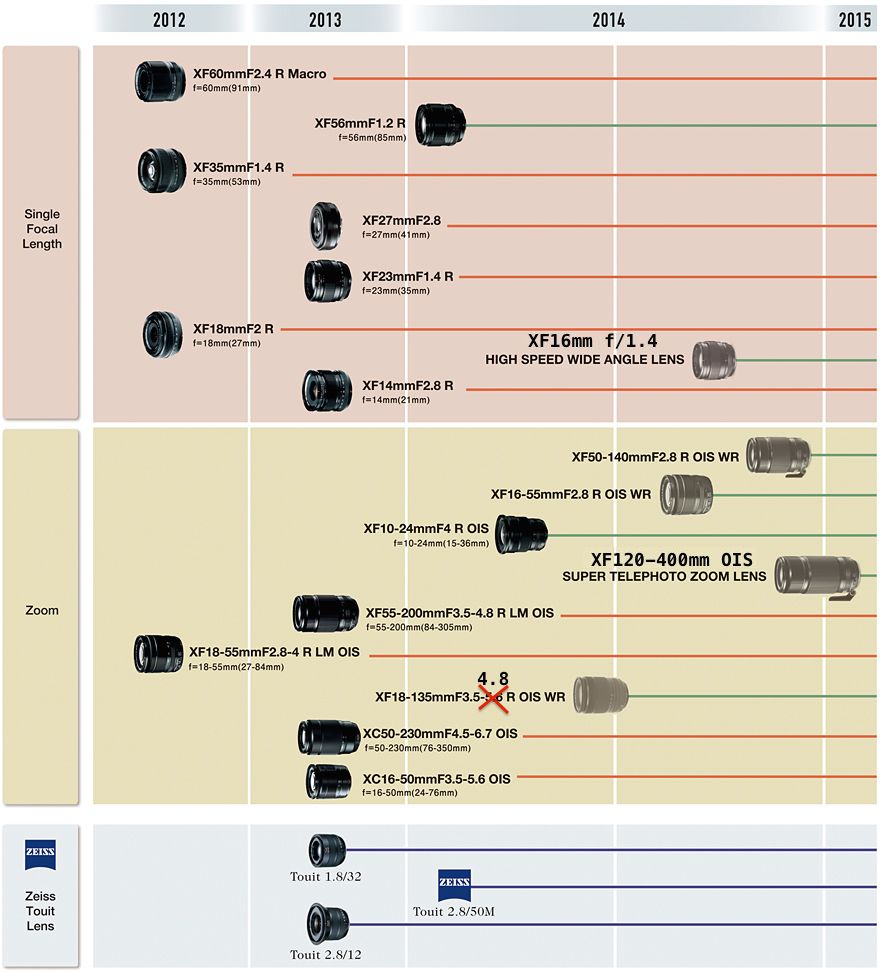 Fujirumors unveiled the updated roadmap according to their trusted sources. First of all Fuji will launch an impressive XF 16mm f/1.4 lens at Photokina!
And they will also launch a 120-400mm OIS lens which surely will become popular among bird photographers and spies :)
The third good news is that the soon to come 18-135mm lens will become 1 stop faster at the tele end. Instead of the expected f/5.6 the lens will have a f/4.8 aperture at 135mm!
Fuji really knows what lenses has to be done to make a system popular!