First Panasonic S1 and S1R reviews and preorders will be online on February 1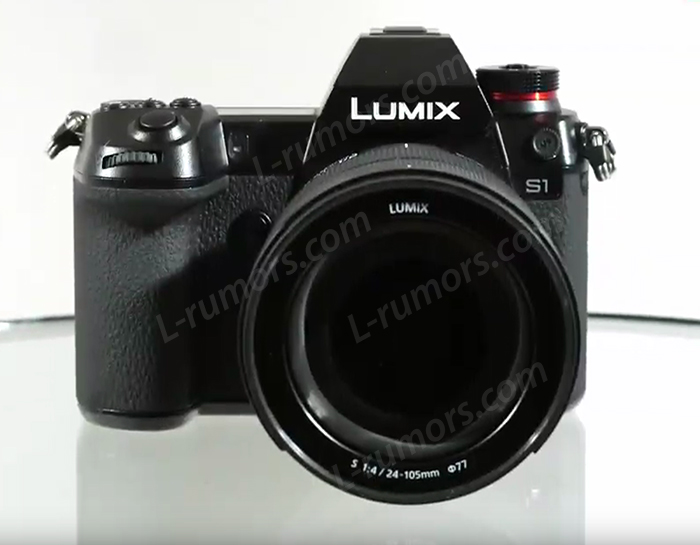 First image of the production ready Panasonic S1 with the 24-105mm f/4.0 lens
According to L-rumors.com European stores will open their Panasonic S1-S1R preorders on February 1 (it might be Jan 31 in the USA). Reviews of the new cameras and lenses will be online at around 11:30 London time.
Here are some russian teasers and an Instagram picture:
To not miss any new subscre here:
RSS feed: http://www.L-rumors.com/feed/
Facebook: https://www.facebook.com/L-rumors-266550040642592/
Twitter: https://twitter.com/Lrumors1
You can join the new L Full Frame Facebook group if you plan to buy this camera. There you can discuss all features and tests once it's released!
Here is a roundup of the confirmed and rumored specs:
Panasonic S1
24MP
L-mount
4k60p
Dual IS (in body stabilization and in lens stabilization)
Contrast AF (DFD technology)
Industry highest resolution EVF (Rumor: Could be 5.6 milion dot)
Deep learning AI
1 XQD and 1 SD slot
3-axis tiltable LCD L-rumors.com
100% weather sealing
High Resolution mode (eight consecutive images are captured while shifting the sensor)
HLG Photo
Ships in March
Rumor: Price around $2,000
Panasonic S1R
47MP
L-mount
4k60p
Dual IS (in body stabilization and in lens stabilization)
Contrast AF (DFD technology)
Industry highest resolution EVF (Rumor: Could be 5.6 milion dot)
Deep learning AI
1 XQD and 1 SD slot
3-axis tiltable LCD
100% weather sealing
High Resolution mode (eight consecutive images are captured while shifting the sensor)
HLG Photo
Ships in March
Rumor: Price around $4,000
Panasonic S lenses:
50mm f/1.4
24-105mm f/4.0
70-200mm (Rumor: f/2.8)