Drone nearly killed Ski World Champion during race!
I saw that live yesterday during the World Cup Slalom in Madonna di Campiglio. A Drone suddenly stopped working and almost hit the Austrian World Champion Marcel Hirscher!
The Drone was recording the race for the company "Infront". It had the official permission to fly in a certain "safe" corridor". For the first part of the race it did but then suddenly the operator of the Drone decided to break the rule and fly right over the head of the Ski racers. And than it happened. The Operator lost control and the drone missed Marcel Hirscher by only 1 meter! Marcel reported that he heard something but he thought it was a person who might slipped.
Watch the video below which shows the accident in normal speed. It's even more impressive!
Now imagine if something like that would happen on you on your kids. I guess we need some serious regulation….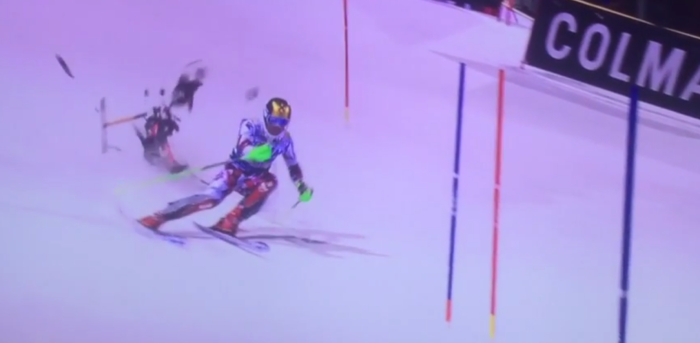 Source: Orf.