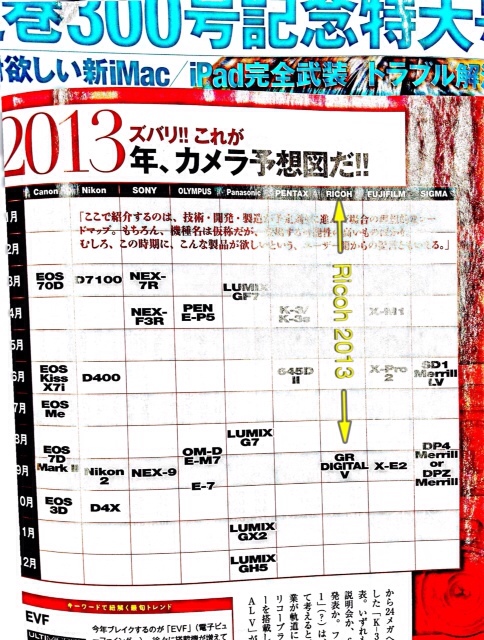 The popular Japanese Magazine "Nippon Camera" published their product roadmap for 2013. It's based on their own sources and speculations. This is their mirrorless camera list:
Canon: New EOS-Me in July
Nikon: New Nikon 2 in August
Sony: NEX-3n and NEX-7r in March-April. NEX-9 in August
Olympus: E-P5 in April. E-M7 in August.
Panasonic: GF7 in March, G7 in August, GX2 and GH5 by end of the year.
Ricoh: GR Digital V
Fuji: X-M1 in April,X-PRO 2 in July and X-E2 in August.
Nice roadmap but I think only half of the things are correct. NEX-9 is coming in 2014, NEX-7r is named NEX-7n according to my sources. GH5 sounds a bit weird and X-M2 is also unlikely to come

via Canonwatch, via Pentaxforums.