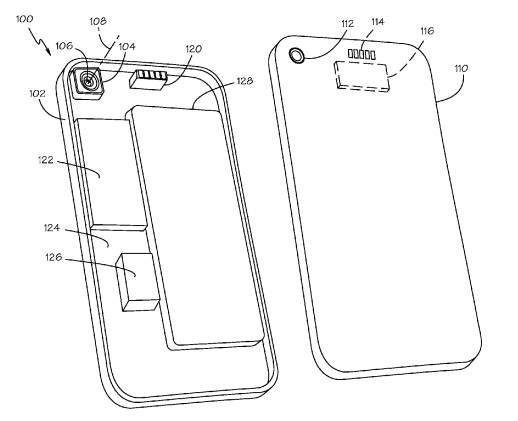 Mirrorless and Interchangeable system cameras are becoming more and more popular. And it looks like even Apple recognized the value of having a the possibility to change lenses on iPhones. The US20120147193 patent (
Click here to see the document
) describes an
iPhone
capable of using different kind of lenses! In short, it works like that: The back of the iPhone has a removable panel that includes the lens. By changing (image on top) or rotating (image on bottom) the panel you will change the lens used for the iPhone camera.
Apple writes:
"
The digital imaging subsystem is typically enclosed within the case of the device to protect the digital imaging subsystem. The enclosure generally prevents direct access to the lens of the digital imaging subsystem for the purpose of providing any sort of supplementary optics, especially if the supplementary optics must be precisely aligned with the image sensor. It would be desirable to provide a structure for a compact device that allows the end user to reconfigure the optical arrangement of the device while retaining the benefits of assembling the device using a pre-assembled digital imaging subsystem
."
I think it's unlikely this idea will ever be realized by Apple. The latest
Macbook PRO Retina
proves once again how Apple tends to protect the "inside" of their products. Can't imagine they will let you open your iPhone!